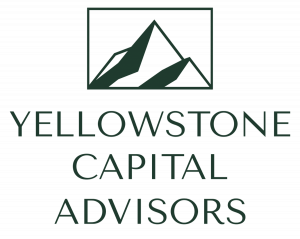 Yellowstone Capital Advisors is a specialized investment banking service for the Customer Experience and Business Process Outsourcing industries.
JACKSON, WYOMING, UNITED STATES, January 30, 2023 /EINPresswire.com/ — Yellowstone Capital Advisors (YCAP) was created by Managing Director, Trevor Allen with a mission to create a specialized investment banking service for the Customer Experience, Business Process Outsourcing, and Logistics & Fulfillment industries. The firm is a team of operations specialists that have developed expertise from within these industries. They provide an investment banking service from experienced industry insiders, not just a third-party company making a transaction.
BPO/CX Industry Database

_____________________________
Yellowstone Capital Advisors was created to exclusively serve the Business Process Outsourcing and Customer Experience industries. With a clear mission in mind the company built a proprietary database for the BPO and CX industry. The database currently holds more than 300 companies and is growing at a rate of 20 companies per week. The database serves multiple purposes to both our buy-side and sell-side clients.
Buy-side clients working with our buy-side specialist team, Growth Acquired, get a unique look at the market that fits directly in line with their growth strategy. In addition buy-side clients have the opportunity to uncover off market deals that would otherwise go unnoticed by traditional investment bankers. Yellowstone Capital Advisors meets with approximately 20 companies in the database each month, keeping a rigorous view of the market at all times.
Sell-side clients get an up to date view on the BPO/CX industry specific marketplace. Our clients and database participants get the advantage of understanding deeper market dynamics. The database allows Yellowstone Capital Advisors to put sell-side clients in the best position to maximize their value and decrease the time required to finalize a transaction.
How to get added to the database?

_____________________________________
If your company is interested in being added to the database or buy-side representation please contact us here.
Trevor Allen
Yellowstone Capital Advisors
+1 404-936-8021
tallen@yellowstonecapitaladvisors.com
Visit us on social media:
LinkedIn
Asian News is your digital newspaper keeping you updated with the current affairs from around the world.
Any kind of content updation or deletion, kindly email us at info@asiannews.in