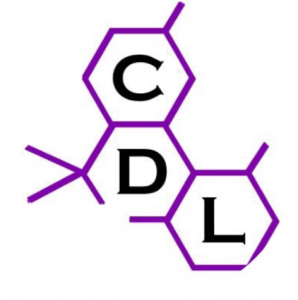 Clinical Diagnostic Laboratories, known for it's fast turnaround times and high quality service, opens two separate locations just minutes away from One Loudoun
ASHBURN, VA, USA, February 4, 2023 /EINPresswire.com/ — Clinical Diagnostic Laboratory is pleased to announce the opening of its newest facility near One Loudoun in Ashburn, Virginia. On February 1, 2023, the state-of-the-art laboratory opened its two locations at 44355 Premier Plaza, Suite 240 and 2 Pidgeon Hill Dr. Suite 150.
Clinical Diagnostic Laboratory offers a convenient and affordable alternative for diagnostic testing for both individuals and hospitals. The lab delivers excellent service with a personal and friendly touch and is backed by both a Ph.D. in Pathology and a full-time Technologist with over ten years of experience in the Medical Lab field. The lab has quickly grown throughout the area due to its commitment to providing patients with efficient service, fast delivery times, and extremely competitive prices.
Clinical Diagnostic Laboratories now offers fast delivery services for medical lab testing such as Flu, COVID, blood work, and more near One Loudoun.
This new lab will offer fast and accurate results that are guaranteed to meet the highest industry standards. Patients can walk in during their normal operating hours and expect:
• Prompt and courteous service
• Knowledgeable and experienced staff
• Over 10 years of experience in the Medical Lab field
• Affordable and convenient prices
Clinical Diagnostic Laboratories' primary goal is to provide individuals and doctors with a cost-effective solution for diagnostic testing.
Some of the benefits of Clinical Diagnostic Laboratories Include:
• Fast delivery services for tests such as Flu, COVID, blood testing, and more
• Highly Competitive Rates
• Excellent Service with a personal and friendly touch
• On-Call Director with a Ph.D
• Full-time Technologist with over ten years of Medical Lab experience
The lab adheres to the highest industry standards and provides patients with a friendly, personal touch every step of the way. To learn more about our services, visit our website at www.https://clinicaldiagnosticlab.com
Press Contact: Ibtihaj Awadelkariem

Email: clindiaglabs@gmail.com
Ibtihaj Awdelkariem
Clinical Diagnostic Laboratories
+1 703-321-6502
email us here
Asian News is your digital newspaper keeping you updated with the current affairs from around the world.
Any kind of content updation or deletion, kindly email us at info@asiannews.in