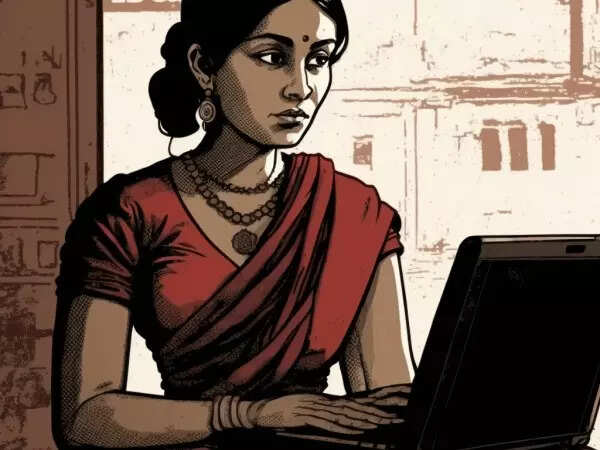 Finance Minister Nirmala Sitharaman on February 1 announced a one-time small saving scheme for women called Mahila Samman Saving Certificate, which will be available till March 2025.
The scheme will have a tenure of two years and will offer a fixed rate of interest at 7.5 percent.
The deposit can be made in the name of a woman or a girl child.
The scheme will have a partial withdrawal facility.
In this scheme, the maximum deposit amount is kept at Rs 2 lakh.
The
Union Budget
2023-2024 is also aimed at empowering women economically. In this regard, Deendayal Antyodaya Yojana National Rural Livelihood Mission has achieved remarkable success by mobilizing rural women into 81 lakh Self Help Groups.
" We will enable these groups to reach the next stage of economic empowerment through formation of large producer enterprises or collectives with each having several thousand members and managed professionally. They will be helped with supply of raw materials and for better design, quality, branding and marketing of their products. Through supporting policies, they will be enabled to scale up their operations to serve the large consumer markets, as has been the case with several start-ups growing into 'Unicorns'," said Finance Minister Nirmala Sitharaman.
She also said the government would promote general artisans through components such as financial support, skill training, modern green technology, brand promotion and linkage with local and global markets.
" The new scheme will enable them to improve the quality, scale and reach of their products, integrating them with the MSME value chain. The components of the scheme will include not only financial support but also access to advanced skill training, knowledge of modern digital techniques and efficient green technologies, brand promotion, linkage with local and global markets, digital payments, and social security. This will greatly benefit the Scheduled Castes, Scheduled Tribes, OBCs, women and people belonging to the weaker sections," she said.
The finance minister also enhanced the maximum amount of money, a senior citizen can invest in the senior citizen saving scheme (SCSS) to Rs 30 lakh compared to Rs 15 lakh now.
The postal monthly income scheme (POMIS) also saw an enhancement of limit. In a single name Rs 9, lakh can be invested in POMIS as compared to Rs 4.5 lakh as of now. For a joint account the limit is enhanced to Rs 15 lakh from Rs 9 lakh earlier.
The enhancement of limits has come as a solace for investors looking for regular income in times of high inflation. The schemes are backed by a sovereign and hence do not carry credit risk.
Asian News is your digital newspaper keeping you updated with the current affairs from around the world.
Any kind of content updation or deletion, kindly email us at info@asiannews.in