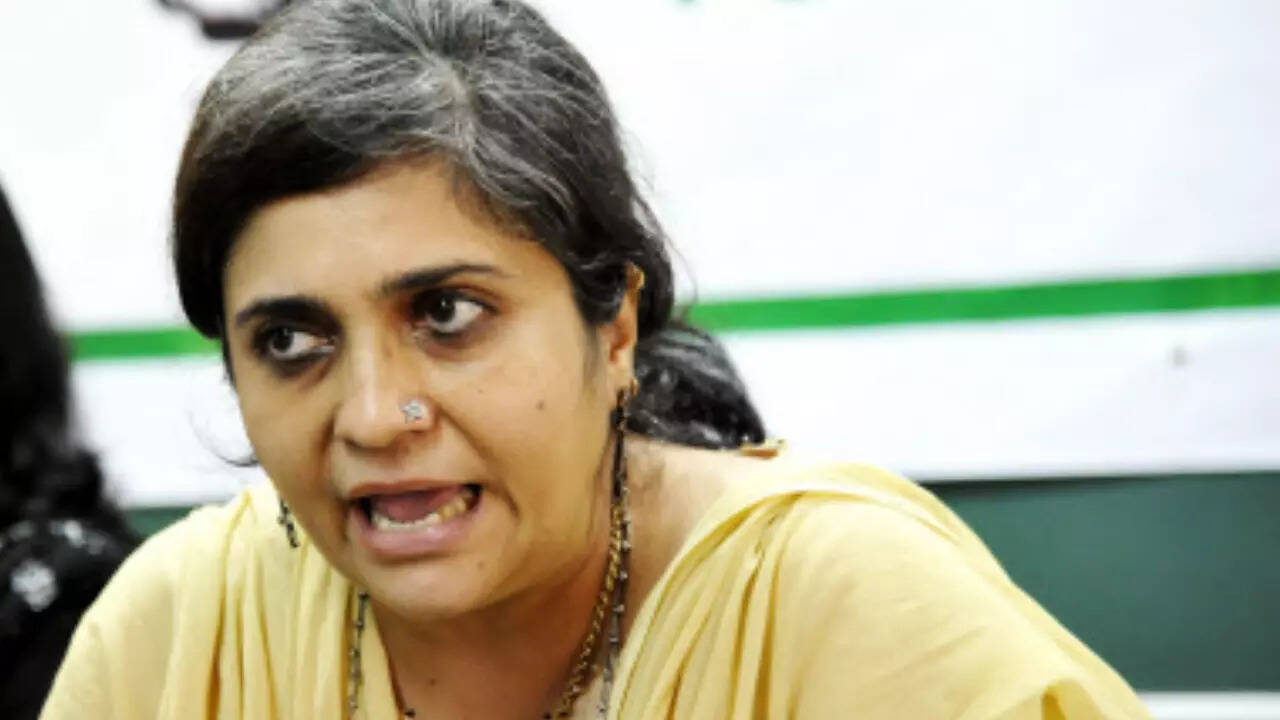 NEW DELHI: Accusing Teesta Setalvad and her organisation Citizens for Justice and Peace of "consciously and surreptitiously" espousing divisive politics to divide society on religious and communal lines, the Centre on Monday strongly opposed her petition against anti-conversion laws and urged the court to dismiss it.
Solicitor general Tushar Mehta, appearing before a bench of Chief Justice D Y Chandrachud, Justices P S Narasimha and J B Pardiwala, questioned Setalvad's locus and submitted that the issue regarding anti-conversion
law
could be adjudicated in similar petitions filed by others.
Mehta made the submission when senior advocate Kapil Sibal and lawyer M R Shamshad, appearing for Jamiat of Mahmood Madani, sought listing of their petition seeking transfer of all cases on anti-conversion laws of states from various high courts to the apex court for adjudication. Many petitions, including that of Teesta's organisation, are pending in the apex court.
Opposing Teesta's petition, the Centre in its affidavit brought to the court's notice the criminal proceedings going on against the social activist for misusing funds collected for the welfare of Gujarat riot victims and alleged that she purports to act in public interest by selectively taking up "public causes for objects and intents other than public interest".
"The petitioner is guilty of collecting huge funds exploiting the agonies of riot-affected people for which criminal proceedings are going on against Setalvad and other office bearers of the petitioner. I respectfully submit that under the guise of serving public interest, the petitioner deliberately undertakes, and consciously and surreptitiously espouses, divisive politics in an attempt to divide society on religious and communal lines. Similar activities/endeavors of the petitioner organisation are also found in other states. Presently this activity is going on in the state of Assam," the affidavit said,
Twenty-one cases challenging conversion laws are pending before HCs in Gujarat, Himachal Pradesh, Jharkhand, Karnataka, Madhya Pradesh and Uttar Pradesh and Jamiat has pleaded that they be transferred to the SC and heard together. In Gujarat and Madhya Pradesh, the HCs had partially stayed the laws and the state governments have moved the SC against the interim orders.
"It is submitted that the definitions in the impugned Acts such as "allurement", "under influence", "inducement", etc are similar in all the legislations and equally vague, and endangers the freedom of citizens as being used maliciously for ulterior motives. Further, the impugned Acts lead to the criminalisation of conversion though it may be of an individual's own volition and shall result in consequences for married individuals and couples. Furthermore, the definition of "aggrieved person" is again similar in most of these petitions and they appear to be unconstitutionally over broadened to include parents, brother, sister or any other person related by blood, marriage or adoption, who can lodge complaint against such consensual marriage between two adults," the petition said.
Asian News is your digital newspaper keeping you updated with the current affairs from around the world.
Any kind of content updation or deletion, kindly email us at info@asiannews.in