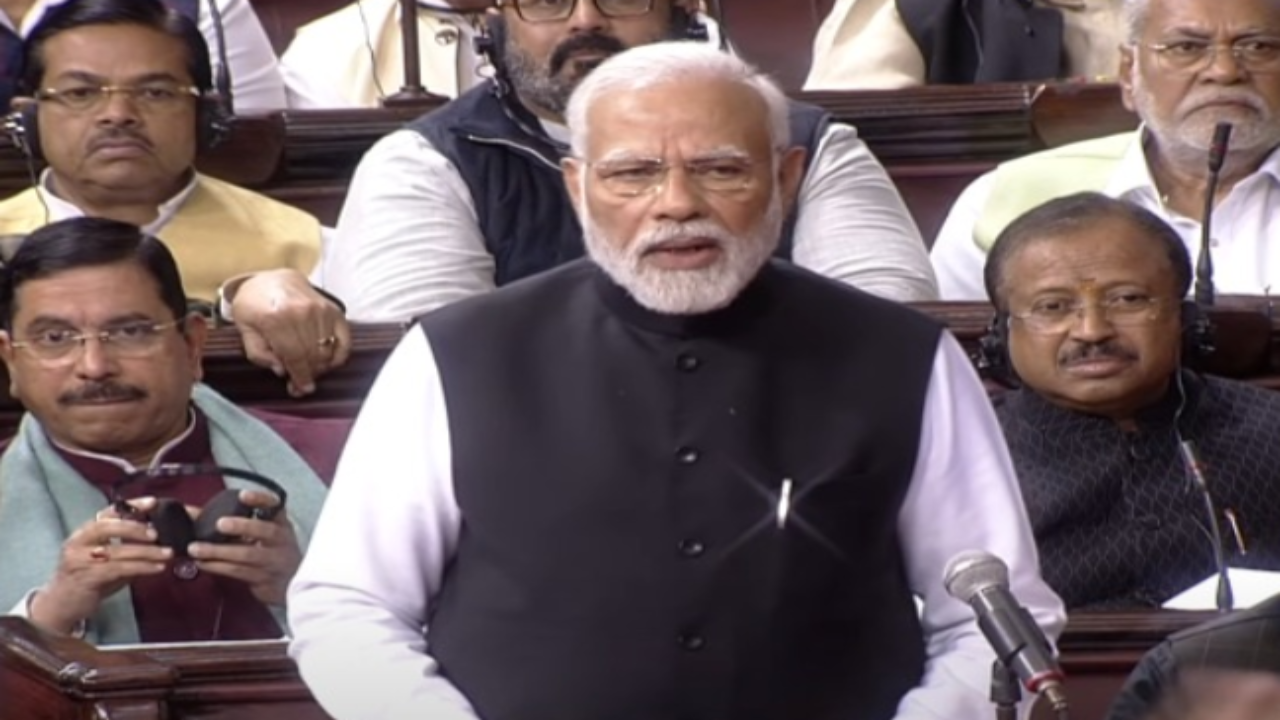 NEW DELHI: Prime Minister Narendra Modi on Thursday took a dig at the opposition over its criticism and said that lotus only blooms in mud.
"I want to tell thee opposition MPs, the more you throw 'keechad' (mud), the better the lotus will bloom," PM Modi said while participating in the discussion on the Motion of Thanks on the President's address.
President Droupadi Murmu addressed the joint sitting of Lok Sabha and Rajya Sabha on January 31, the first day of the Budget Session.
Here are the key quotes from the Prime Minister's address:
More than half of the country's population was without banking facilities till 2014. In the last 9 years, 48 crore accounts were opened.
Our govt has extended potable water supply to 11 crore houses in last 3-4 years against only 3 crore pre-2014.
Our government's polices are focused on finding permanent solutions for issues the country is facing.
Congress created hurdles in development, India lost six decades while smaller countries progressed. It only engaged in 'tokenism', never tried to find permanent solutions to problems confronting country.
The Prime Minister had, on Wednesday, replied to the Motion of Thanks in Lok Sabha, saying that President gave direction to the nation in her visionary address to both Houses.
PM Modi took veiled digs at Congress leader Rahul Gandhi who had made a sharp attack on the government over the Adani issue in his speech during the debate on Tuesday.
Targeting the opposition, PM Modi said instead of constructive criticism, some people indulge in compulsive criticism.
Asian News is your digital newspaper keeping you updated with the current affairs from around the world.
Any kind of content updation or deletion, kindly email us at info@asiannews.in