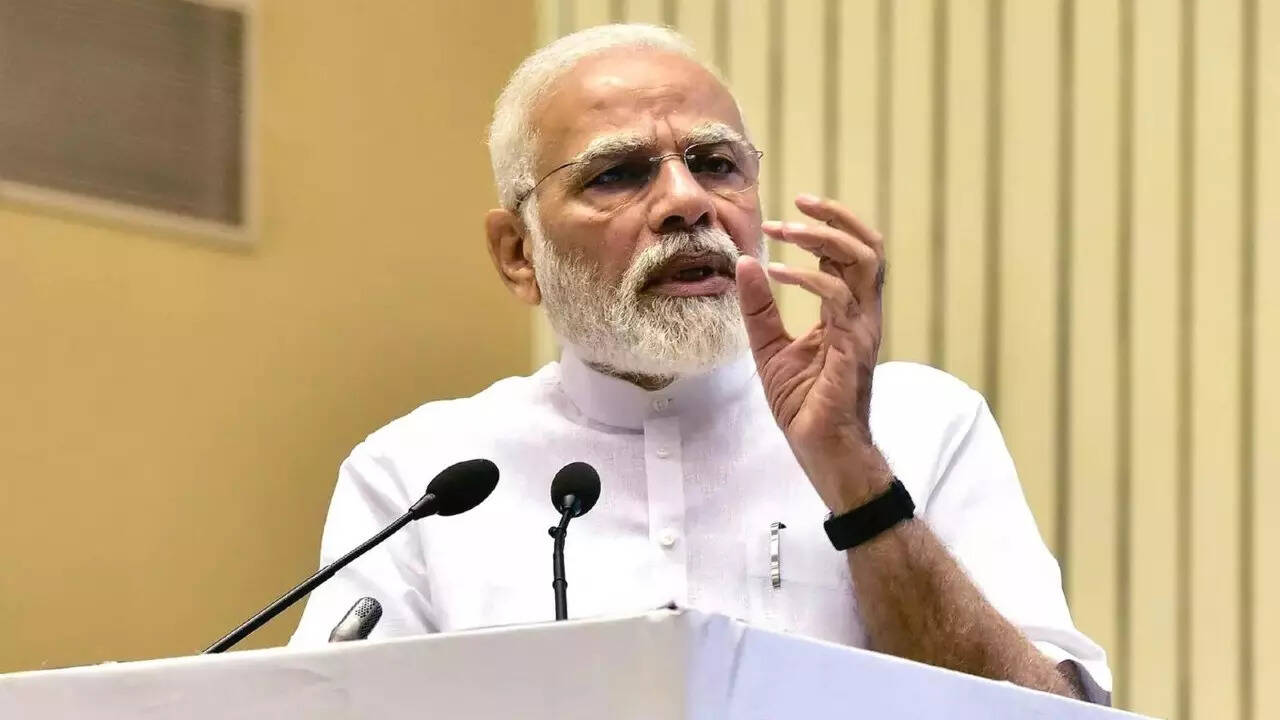 BENGALURU: Prime minister
Narendra Modi
on Monday made a sweeping pitch for investing in India and sought participation of investors in the country's green growth, especially hydrogen — called the 'fuel of the future'.
"India is one of the strongest voices in the world for energy transition and for developing new resources of energy. Unprecedented possibilities are emerging in India that is moving with a resolution of a Viksit Bharat (developed India)," Modi said inaugurating the India Energy Week 2023 conference here.
Giving an idea about the scale of required investments, the prime minister said India's share in the global oil demand is 5% which is expected to rise to 11%; whereas gas is expected to increase up to 500%. He underlined that new opportunities for investment and collaboration are being created by India's expanding energy sector.
"India continues to be the global bright spot in a world stricken with pandemic and war…" Modi said referring to the recent IMF (International Monetary Fund) projections.
"Decisive government, sustained reforms, socio-economic empowerment at the grassroots are at the base of India's economic resilience," the prime minister said, inviting the global energy industry to utilise the immense opportunities thrown up by India's green growth path and the start-up ecosystem.
Emphasising India's energy demand in the near future, Modi observed that the rapid pace of development in India will result in new cities being developed. Quoting the International Energy Agency, he said India's energy demands will be the highest in the present decade, which presents an opportunity for the investors and stakeholders.
"Reforms are creating aspirational society," he said pointing out the reforms in the last nine years has led millions out of poverty. "The people of India want better products, better services and better infrastructure," he added, underlining the significant role of energy in realising people's aspirations.
The prime minister launched E20, or petrol blended with 20% ethanol and 'Unbottled', an initiative to recycle 10 million plastic bottles into fabric by state-run IndianOil. The fabric will be used for making uniforms for petrol pump attendants and non-combat dress for defence forces. He also flagged off commercial roll-out of a twin-cooktop developed by IndianOil.
E20 will be initially available at 84 retail outlets of public sector fuel retailers in 11 states along the lines of ethanol blending roadmap.
A green mobility rally was also flagged off wherein vehicles running on
green energy
sources will participate and help create public awareness for green fuels.
Asian News is your digital newspaper keeping you updated with the current affairs from around the world.
Any kind of content updation or deletion, kindly email us at info@asiannews.in