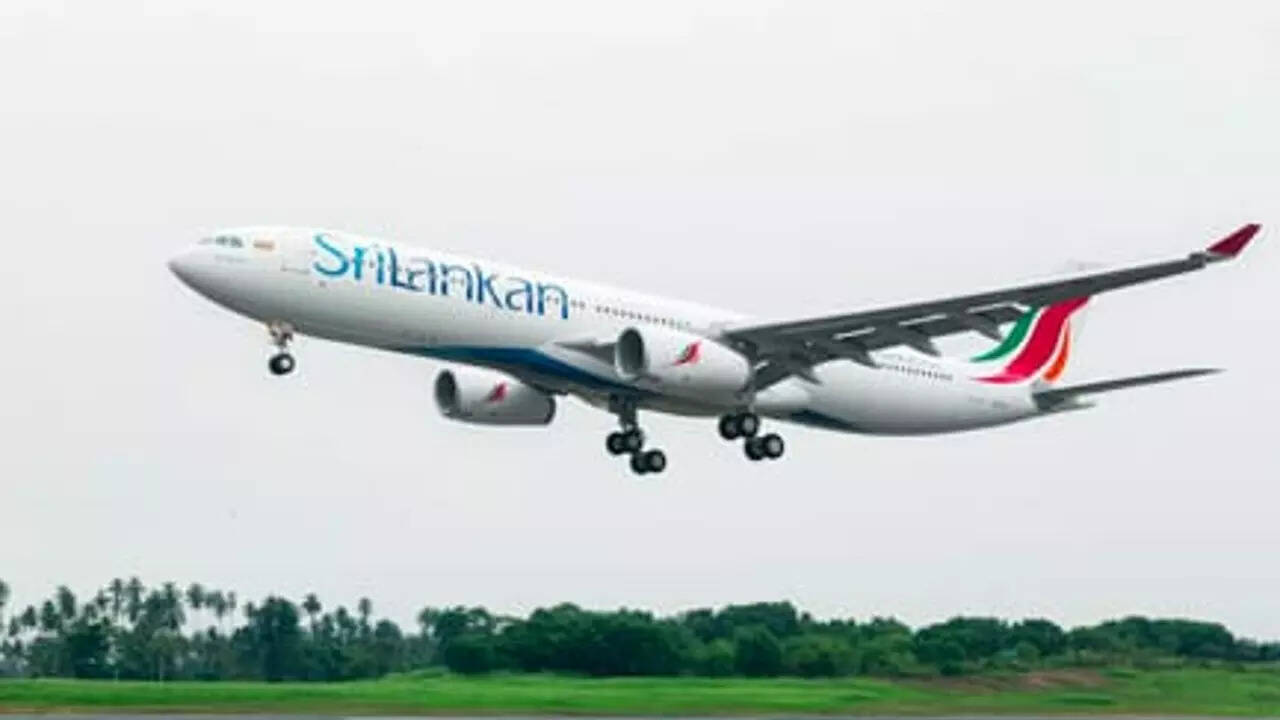 NEW DELHI: State-owned SriLankan Airlines regularly used to fly a wide-body Airbus A330 without passengers from Colombo to Chennai to tank up in India and then use that fuel to top up its other aircraft going to nearby destinations last July and August when the island nation had completely run out of aviation turbine fuel (ATF) for commercial flights. And during those two months, its long hauls originating in Colombo across the network ranging from Europe and UK in the west and Australia and Tokyo in the east would take a fuelling stop in any of the three closest Indian cities — Chennai, Kochi and Thiruvananthapuram.
"One set of crew would operate our long flights like those bound for London, Paris, Tokyo, Melbourne and Sydney, to Chennai. They would alight there and another set of crew stationed in Chennai would then operate flights to the distant destinations. In July and August 2022, these flights would take take the same technical stop back to Colombo to get refuelling and a crew change in India," SriLankan CEO Richard Nuttall told TOI on Monday.
During those two months, the airline would send an A330 to Chennai without passengers, simply tank up there and return to Colombo. "We used to take fuel from this flight and as per rules, could use it only for our other aircraft. This would be used to top up planes going to nearby destinations like the Gulf. Also we needed to keep some fuel with us in case an aircraft returned after take off due to some technical reason and would then require some more ATF before being able to fly again," Nuttall, a British aviation veteran who had never seen anything like this in the eight airlines he has served since 1988, said.
The ATF shortage in Sri Lanka started last May and lasted till June 2022 when airlines' supply was drastically reduced. Then in July and August 2022, the island nation had no jet fuel for commercial flights as it kept some reserved for strategic flights.
Diesel and petrol were also in short supply then. The local currency had depreciated and salary being given to staff was not adequate to expect them to tank up their personal vehicles and report to airport for work. "We used to run buses to transfer staff between city and the airport. But there was not enough diesel to run buses twice a day. So we had to move to 24-hour shifts so that the staff would require transfer only once a day," Nuttall said.
Since the economic crisis erupted in Sri Lanka, the airline — owned 99% by the state and 1% by former employees — has been running on cash generated on its own through ticket sales. Raising loans externally is not an option as Sri Lanka has defaulted on its external debt servicing.
Asian News is your digital newspaper keeping you updated with the current affairs from around the world.
Any kind of content updation or deletion, kindly email us at info@asiannews.in