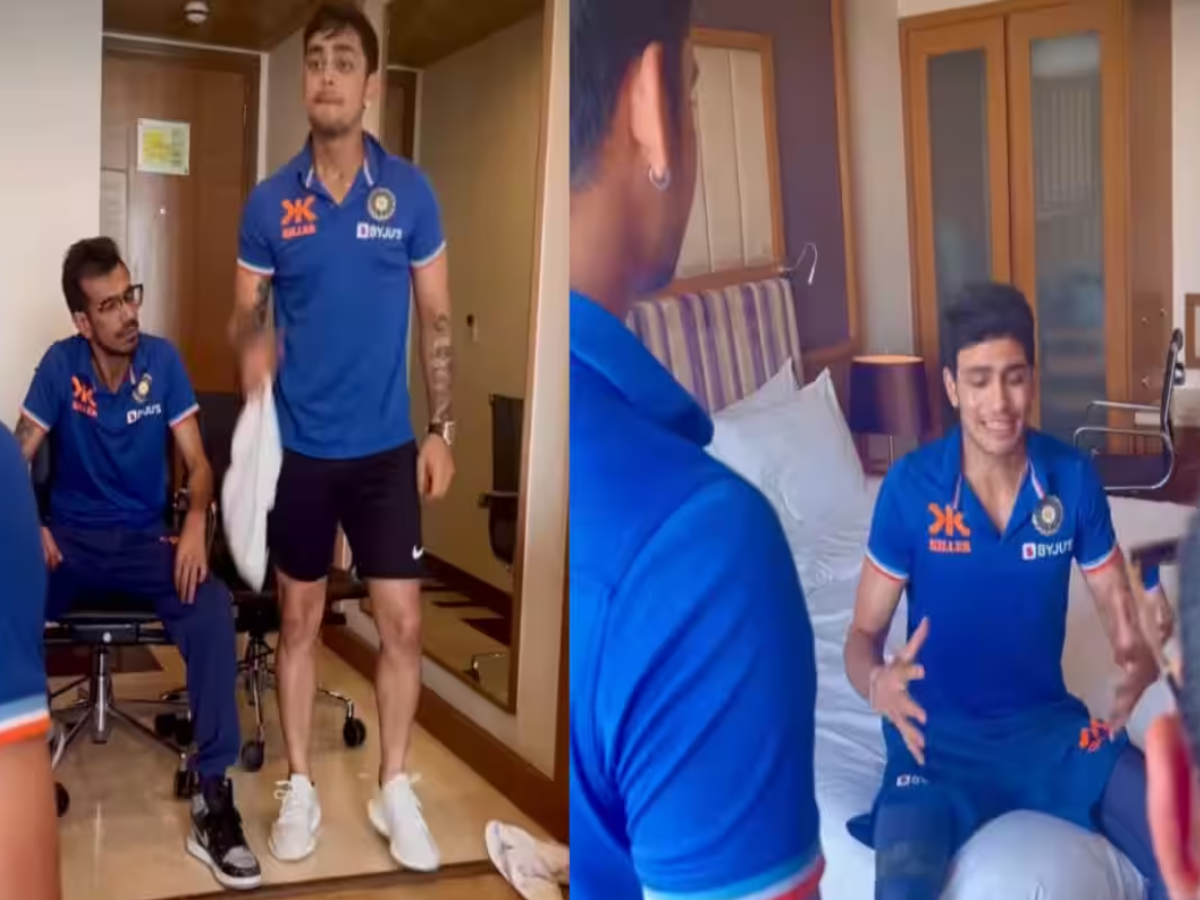 Indian cricketer Shubman Gill had some fun with his teammates Ishan Kishan and Yuzvendra Chahal in his hotel room recently as they replicated an amusing scene from the reality show Roadies.
The cricketer wrote a hilarious caption on Instagram after sharing the video: "Roadies reloaded via recreating our favourite moment." In the video, Gill was seen playing the role of a Roadies contestant while Chahal and Kishan slayed into the roles of the judges Raghu Ram and Nikhil Chinapa, respectively.
In the video, Yuzvendra Chahal starts off by saying, "You have ticked me off." Ishan Kishan then stands up and tells Shubman Gill that he wants to see energy and emotion. "I have that intensity," Gill says, tears streaming down her cheeks. "That is my passion. I'm going to make it, I'm going to make it," he says. As he says this, Kishan imitates Chinapa's antics from one of the reality show's episodes by striking a gorilla position.
He even leaps onto the bed where Gill is seated. Kishan then imitates Chinapa by telling Gill to slap himself.
Meanwhile, Shubman Gill's rumoured relationship with actor Sara Ali Khan has been making headlines. When asked to comment on the rumours in November, Gill only added fuel to the fire.
He was asked if he was dating Sara during an appearance on Sonam Bajwa's Punjabi chat show Dil Diyan Gallan. "Perhaps," he replied. "Sara ka sara sach bolo (Tell the complete truth)," Bajwa prodded, and Gill answered, "Sara da Sara sach bol diya" (I have told the truth). Perhaps, perhaps not." When asked who was the fittest actor in Bollywood, he said "Sara."
Asian News is your digital newspaper keeping you updated with the current affairs from around the world.
Any kind of content updation or deletion, kindly email us at info@asiannews.in