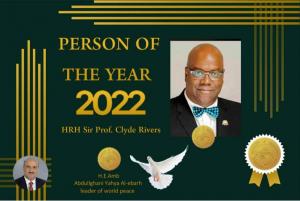 HRH Clyde Rivers person of the Year 2022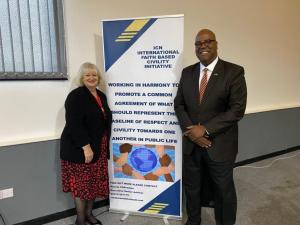 Lord Mayor Donna Ludford of Bolton England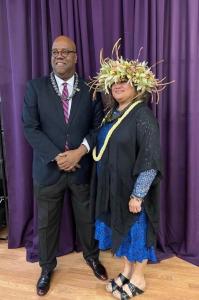 Sir Clyde Rivers appointed as Senior Advisor for Civility in the Cook Island
Clyde Rivers, the philanthropist and humanitarian, is chosen as the person of the year for his dedication to making a difference in the world.
CHARLOTTE, NORTH CAROLINA, UNITED STATES, January 13, 2023 /EINPresswire.com/ — The body of civility work produced by HRH Clyde Rivers in 2022 has made the world a better place and positioned him as the Person of the Year 2022. He has implemented and conducted seminars that impacted mayors and facilitated civility among ambassadors of world nations. HRH Clyde Rivers around the world produced several institutions that have the bedrock of the foundation of civility in 2022.
H. E. Abdullghani Yahya Al-eBarh, the great leader of World Peace from Yemen. HRH Clyde Rivers thanked the great peace leader and his council for this prestigious title of Person of the Year 2022. "Amb. Tony Jaja, this is a well-deserved award for HRH Clyde Rivers for the Civility institution he has created globally, from Sudan, Ghana, and England to America and many for countries. The world is a better place, says Dr. Jaja. Many Global leaders chimed in with affirmations for HRH Clyde Rivers as this year's Person of the Year 2022 for spreading civility worldwide. This year's launch of Faith-based Civility in Bolton, England, was the tip of the iceberg for this outstanding award. Bringing people of faith together to dialogue about peace in the public square. As civility is moving around the world. Communities and nations will become better places to live.
Dr. Christine Kozachuk
Kuotukwa Royal International Media
email us here