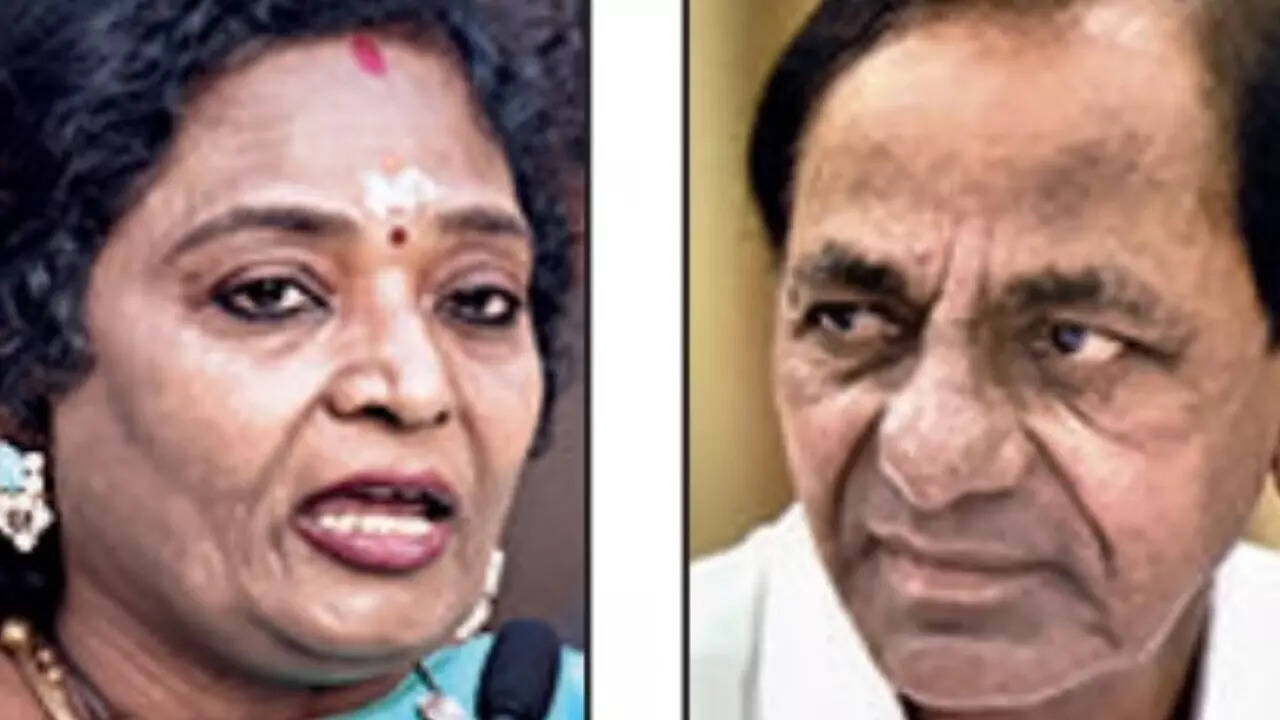 HYDERABAD: After being at loggerheads for nearly two years, governor Tamilisai Soundararajan and the state
government
arrived at a compromise on Monday thanks to the intervention of the Telangana high court. The state had approached the court over the governor not giving her consent to the upcoming budget, after which a bench of Chief Justice Ujjal Bhuyan and Justice N Tukaramji asked the two sides to find an amicable solution.
As part of the deal, Soundararajan, who was kept from making her customary address to the state assembly for the past two years, will now address the budget session, beginning February 3, and also give her consent to the 2023-24 state budget, thereby averting a possible constitutional crisis. This will be her first address to the assembly since 2019.
The governor's lawyers also said the eight other pending bills will be cleared after officials answer her queries. Legislative affairs minister Vemula Prashant Reddy and special chief secretary Ramakrishna Rao met the governor late Monday evening and invited her to address the assembly.
Soundararajan was so far kept from addressing the assembly on a technicality. Since the previous sessions of the House had been adjourned, not prorogued, the governor's address was not mandatory. This time, however, the governor held back approval to the budget.
While the judges were perplexed at the government's plea seeking court directions to approve the budget — scheduled to be presented on February 3 — they wanted the warring parties to resolve all contentious issues amicably.
The bench expressed doubts on its powers to issue mandamus against the governor. After hearing senior counsel Dushyant Dave for the government and counsel Ashok Anand Kumar for the governor, the CJ's bench said: "Courts have limited powers in such areas. Tomorrow you may blame the court for transgressing into areas where we do not have any jurisdiction. You both discuss and thrash out the issues on your own. Come back to the court after having fruitful discussions."
Later, Dave and Ashok Anand appeared before the CJ's bench and said they had arrived at an amicable solution. The bench included this in its order and made it clear that it did not even examine the maintainability of the state's plea and disposed of it.
Asian News is your digital newspaper keeping you updated with the current affairs from around the world.
Any kind of content updation or deletion, kindly email us at info@asiannews.in