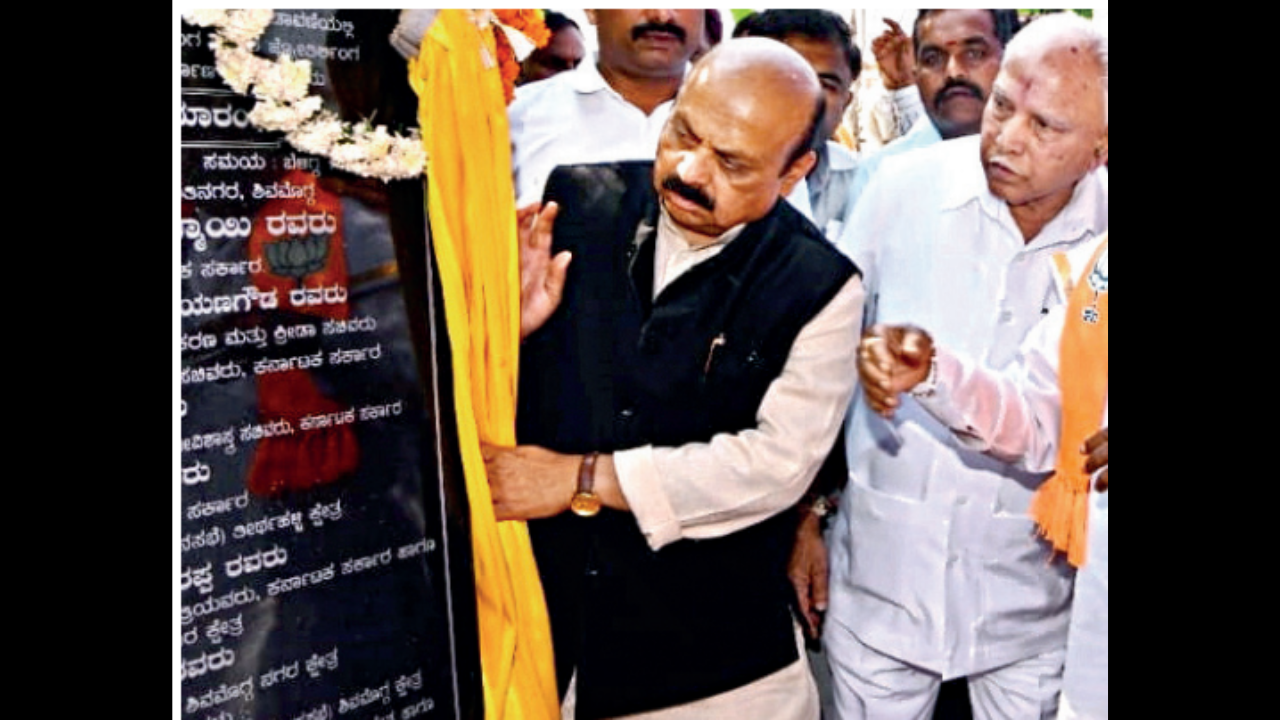 SHIVAMOGGA: The new airport at Shivamogga, to be inaugurated by Prime Minister
Narendra Modi
on February 27, will be named after former chief minister
B S Yediyurappa
, chief minister Basavaraj Bommai said on Wednesday. Work on the airport, with international standard facilities, is in the final phase and the facility is expected to be completed within a record 18 months.
"Once it's completed, we will send a proposal to the civil aviation ministry recommending the name. Once approved, we will issue an order before the airport is commissioned," Bommai said after inaugurating and laying foundation stones for a slew of development works worth Rs 1,000 crore.
Last year, the state cabinet decided to name the airport after
Yediyurappa
, but the former CM declined and wrote to the Centre requesting that the airport be named after "notable people". Meanwhile, after meeting with striking Visvesvaraya Iron and Steel Plant workers, Bommai said his government will approach industrialists to infuse funds and revive the plant.
The CM said the closure process was initiated by the Centre under the disinvestment scheme. "Firstly, our government will try to stop the closure process. We will then hold talks with other companies," he said.
Asian News is your digital newspaper keeping you updated with the current affairs from around the world.
Any kind of content updation or deletion, kindly email us at info@asiannews.in