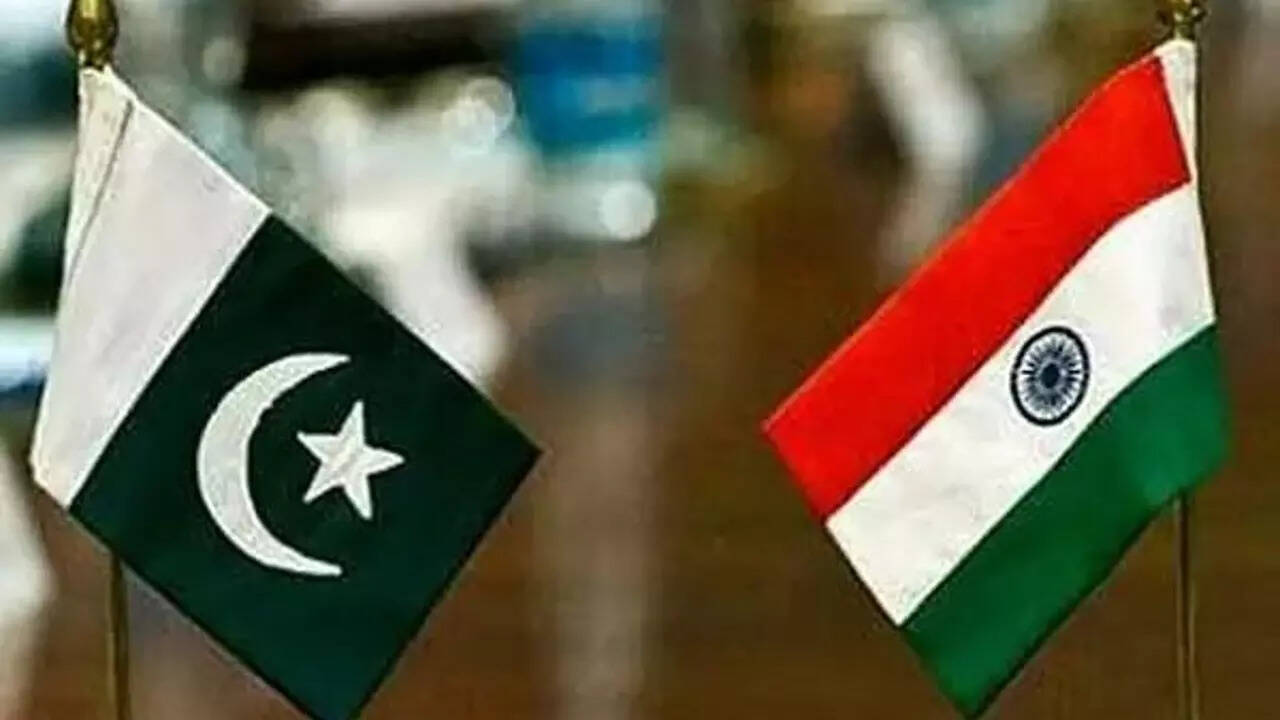 NEW DELHI: Citing Pakistani "intransigence" and unilateral actions related to the 1960 Indus Waters Treaty (IWT), India has sent a notice to Islamabad for its modification. Despite the
World Bank
asking India and
Pakistan
to find a mutually agreeable way, instead of seeking separate processes, to address Pakistan's objections to Kishenganga and Ratle hydroelectric projects in
Jammu and Kashmir
, Islamabad's refusal to discuss the issue with India led to the government's notice.
The World Bank, which is also a signatory to IWT, in October last year appointed not just a neutral expert to examine the issue but also, at Pakistan's insistence, a Court of Arbitration chairman, despite acknowledging India's concern that carrying out the two processes concurrently posed practical and legal challenges. The court, which Pakistan claims has been set up under IWT provisions, is hearing the case in The Hague.
India is also hoping the modification will lead to an update of IWT by incorporating the "lessons learned" over the last 62 years. India and Pakistan had negotiated for nine years before finally signing in 1960 the IWT, which facilitates cooperation and exchange of information between them for use of river waters. While many have called upon the government to review its role in IWT because of Pakistan's support to cross-border terrorism, the treaty is still cited among most successful international treaties for having survived conflicts, including wars.
India has provided Pakistan 90 days to enter negotiations for rectifying the "material breach" of IWT. While Islamabad had itself requested appointment of a neutral expert in 2015 to examine the designs of the projects, a year later it proposed instead before the World Bank that a Court of Arbitration look into its objections.
"This unilateral action by Pakistan was in contravention of the graded mechanism of dispute settlement envisaged by IWT," said a source, adding that India accordingly had made a separate request for the matter to be referred to a neutral expert.
For India, as government sources said, two processes and the potential of their inconsistent or contradictory outcomes created an unprecedented and legally untenable situation, which risked endangering IWT itself.
The World Bank, in fact, acknowledged the same in 2016 as it paused the initiation of two parallel processes, called upon India and Pakistan to seek an "amicable" way out. Pakistan, however, refused to discuss the issue in all five meetings of the Permanent Indus Commission from 2017 to 2022. Parallel consideration of the same issues is not covered under any provision of IWT, according to Indian authorities.
"India has always been a steadfast supporter and a responsible partner in implementing the IWT in letter and spirit. However, Pakistan's actions have adversely impinged on the provisions of IWT and their implementation, and forced India to issue an appropriate notice for modification of IWT," said a source.
As the World Bank says, IWT, provides a framework for irrigation and hydropower development, allocating the western rivers (Indus, Jhelum, Chenab) to Pakistan and the eastern rivers (Ravi, Beas, Sutlej) to India. At the same time, it also allows each country certain uses of the rivers allocated to the other.
Asian News is your digital newspaper keeping you updated with the current affairs from around the world.
Any kind of content updation or deletion, kindly email us at info@asiannews.in