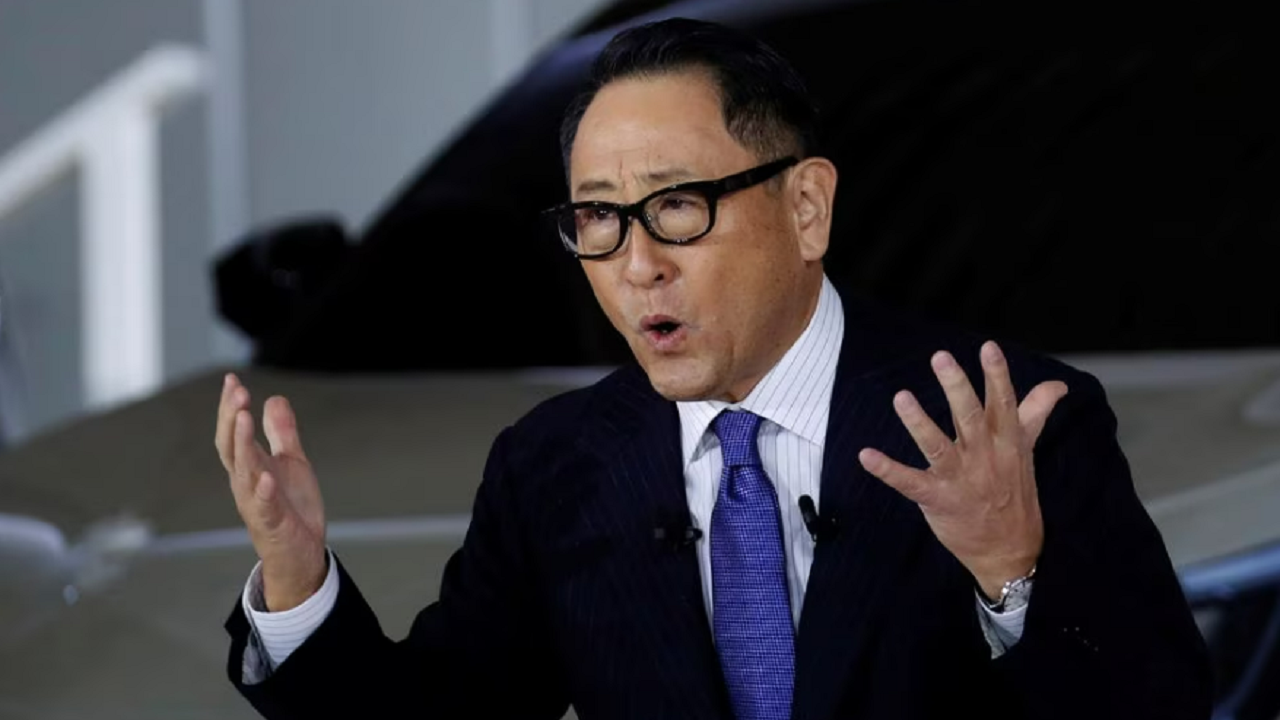 Toyota Motor Corp
said on Thursday that
Akio Toyoda
will step down as president and chief executive to become chairman from the 1st of April, and hand over the helm of Japan's biggest automaker to its top branding officer, Koji Sato, a Reuters report states. Sato will become the new CEO while the current chairman, Takeshi Uchiyamada, will drop his chairman title but remain on the board, Toyota said.
The issue of who would take over from Toyoda, the 66-year-old grandson of the company's founder, had increasingly been a focus for investors.
Streamed live on the Toyota website, Thursday's sometimes stilted broadcast underscored how Toyoda has tried to change the conversation around the company his grandfather founded and his apparent frustration at failing to do so.
The carmaker's approach has not been "understood or appreciated by those who focus on the short term", Toyoda said in a swipe at critics, before eventually turning to Lexus boss Koji Sato who will take the reins from him from April 1.
Toyoda, who will stay on as chairman, said he felt he had become "part of an older generation" when it comes to the challenge of electrification and connectivity for vehicles.
Both Toyoda and the company have come under fire for what activists and green investors see as a reluctance to embrace battery electric vehicles (BEVs). Toyota says it wants to offer a range of options on the journey to zero emissions and that hybrid technology makes more sense in markets that aren't ready for costly batteries.
New Toyota Innova Hycross Review: Acceleration of a Polo GT, fuel-efficiency of Alto!
Koji Endo, Senior Analyst, SBI Securities
"I myself was surprised. Ten out of 10 analysts had probably been thinking that Toyoda would carry on (as CEO) for a while, so that came as a huge surprise. I don't know if now was the best time for the change."
"Because Sato is 53 – very young compared to many of his fellow executives – he wouldn't be able to make any major shifts. But the fact that he succeeded Toyoda at that age suggests Sato may continue leading the company for the next decade, so the next few years would be just a kind of apprenticeship period for Sato as the president."
Toshihiro Suzuki, President, Suzuki Motor
"I was very surprised because President Toyoda has made various remarks from the standpoint of the auto industry, and also about the Japanese industry. To have somebody who has such passionate thoughts and has made so many comments suddenly quit makes me wonder what will happen in the future. I'd like him to continue to give us guidance regardless of his position."
Tsutomu Yamada, Market Analyst, AU Kabucom Securities
"This was a surprising appointment. He's so young … my initial reaction was 'how many executives has he skipped?'. This is a big decision that nobody else but only Akio Toyoda could make. This appointment could accelerate Toyota's generation change, whether it will be good or bad."
Asian News is your digital newspaper keeping you updated with the current affairs from around the world.
Any kind of content updation or deletion, kindly email us at info@asiannews.in