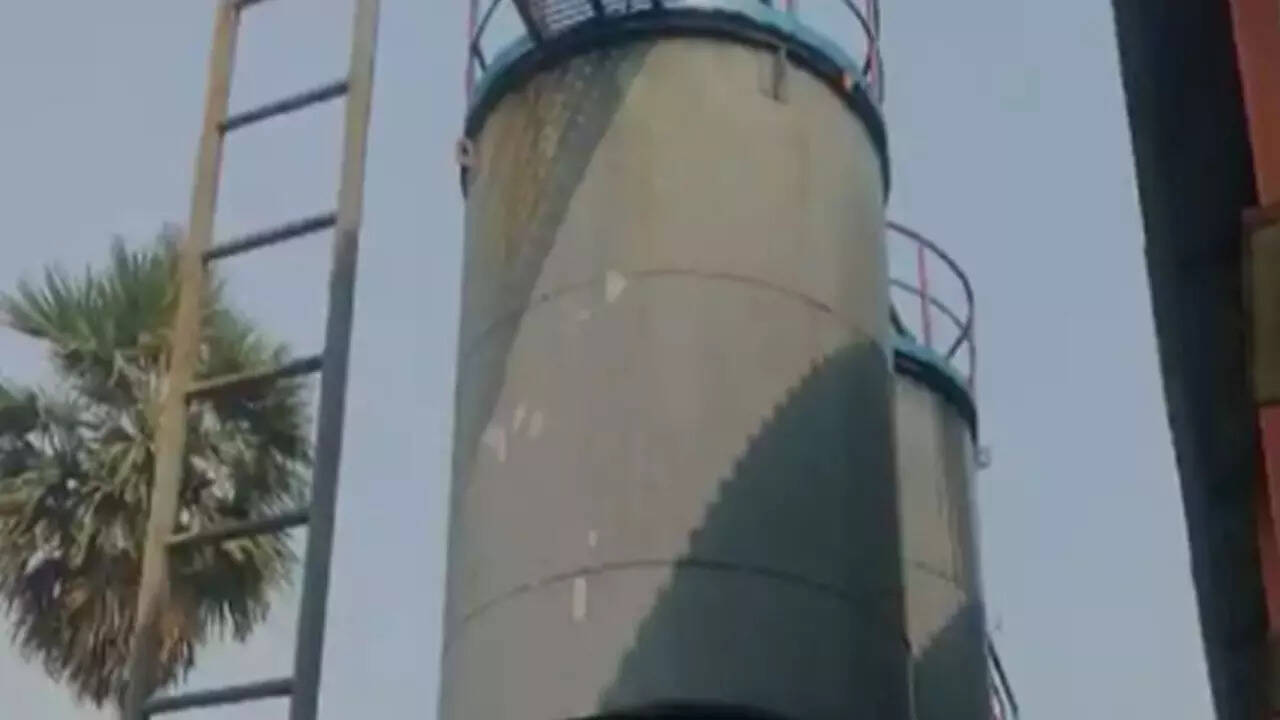 KAKINADA: Seven workers were suffocated to death while they were cleaning a tanker in an oil factory in G Ragampeta in Peddapuram mandal in Andhra Pradesh's Kakinada district on Thursday.
This mishap took place in the premises of Ambati Subbanna oil factory. The deceased workers entered the tanker one by one and suffocated to death.
The deceased have been identified as Vechangi Krishna, Vechangi Narasimham, Vechangi Sagar, Korathadu Banji Babu, Karri Rama Rao, Kattamuri Jagadeesh and Prasad.
Five of the deceased belong to Paderu in Alluri Sitharama Raju district while two others belong to Pulimeru village of the mandal.
All of them joined the job 10 days ago.
According to surces, the oil factory was not registered under Factories Act.
It is suspected that toxic gases might have caused the deaths.
Peddapuram circle inspector said that one person entered the edible oil tanker and suffered suffocation and fell unconscious.
Later, he said, seven others entered the tanker using ladder and all of them suffered suffocation.
He added that one person who survived said that he could not breath after entering the tanker.
Asian News is your digital newspaper keeping you updated with the current affairs from around the world.
Any kind of content updation or deletion, kindly email us at info@asiannews.in